WooCommerce | VirtueMart | Facebook MiniShops | Instagram Catalog | Google GMC - Bulk Product Manager
Enter Selling Commander dashboard
Althought you can just install SellingCommander connector plugin and jast enter product editing spreadsheet to edit/import/export, the SellingCommander is infact a full scale a SaaS platform that is designed to give web sellers a unified command center from which they can manage their product data across multiple e-commerce platforms like WooCommerce, VirtueMart, Google GCM, Facebook Mini, … Different from other used tools for publishing product data on Google, Facebook and similar platforms, in this case, you can fine-tune what data goes where and how it is modified for the target platform.
It can be used to fine-manage data on the main site and side selling channels like Google GCM, Facebook Mini, Amazon, eBay, ETSY …
Also, it can be also used to synchronize product data with resalers. It can be also used for site-to-site data transfers or simply you can just use its powerful interface to manage your product catalog.
Selling Commander offers a state-of-the-art user-friendly excel-like spreadsheet interface for all end-points it supports (Product Manager, Order Manager, B2B panel). Once loaded Selling Commander interface is very fast and locating data happens in a blink. For comparison, if you would export data of some massive catalog that glides when you manage it from the Selling Commander interface on-line in popular apps like MS Excel or Open Office it will be slow and maybe even crash because of high memory load.
Each end-point manager has powerful filtering abilities – you can filter by anything, even calculated columns or columns that you connect to data added by other plugins/extensions.
Each end-point manager has powerful data management abilities. You can virtually program your rule for mass price change. You can use mass Find/Replace, Append, and Prepend for any text field.
You can export to CSV/XLSX. You can import from CSV/XSLX/ODS. Import even has a preview changes screen which is a unique feature among such online used tools.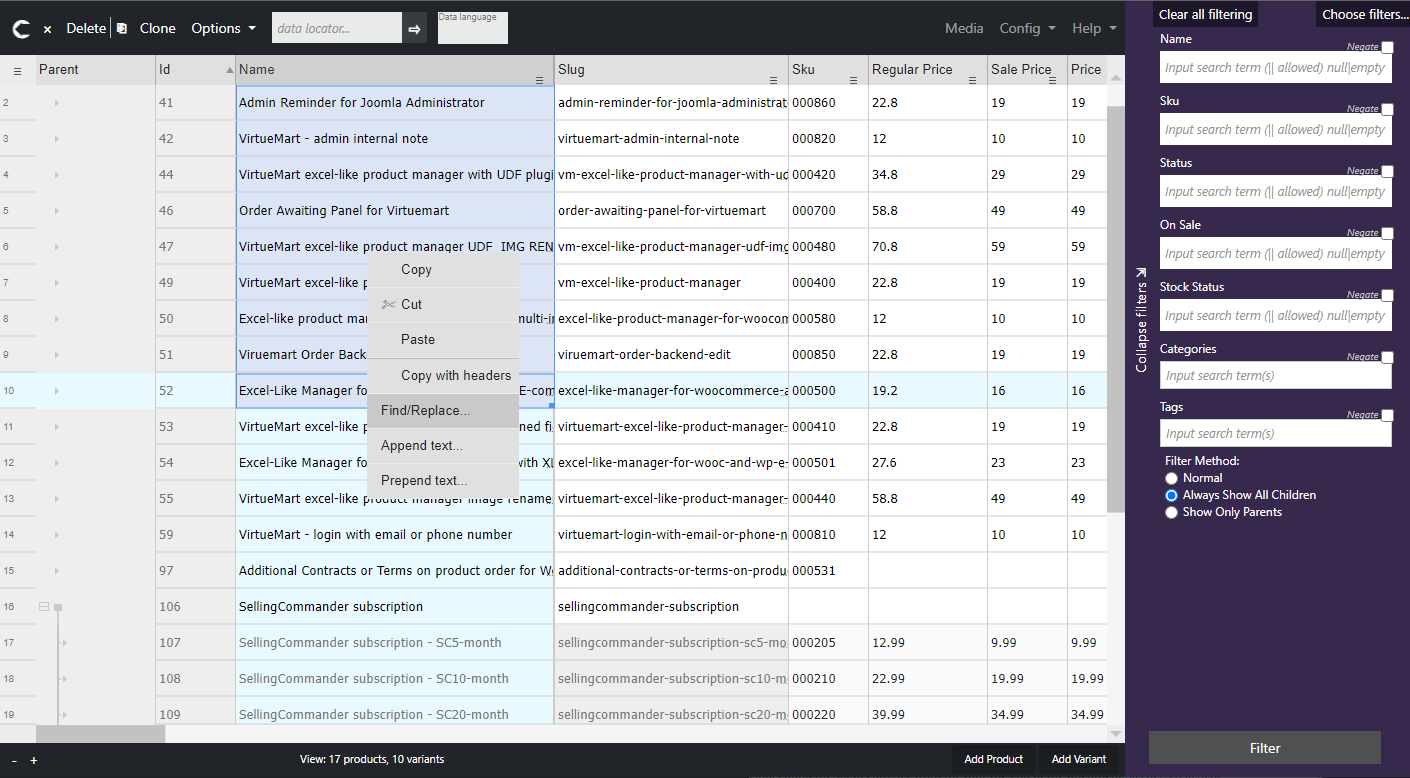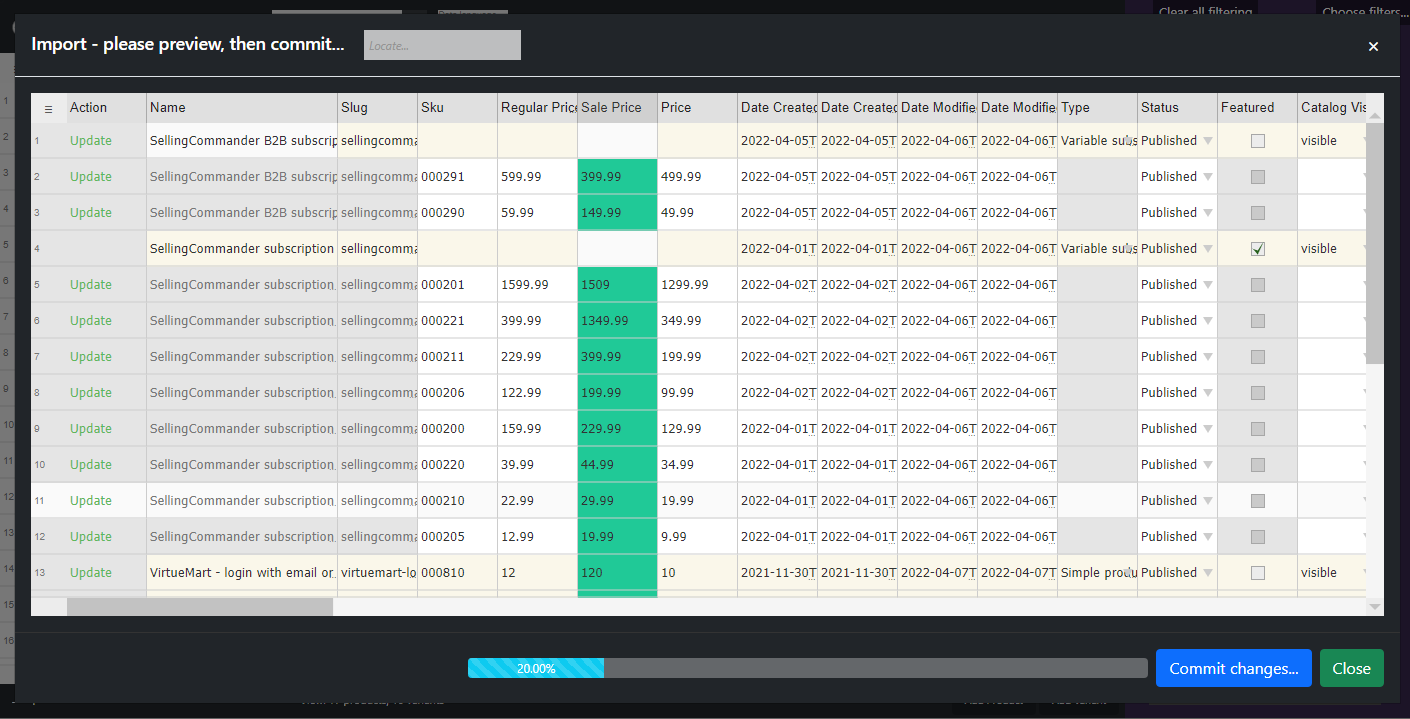 Enter Selling Commander dashboard